About Us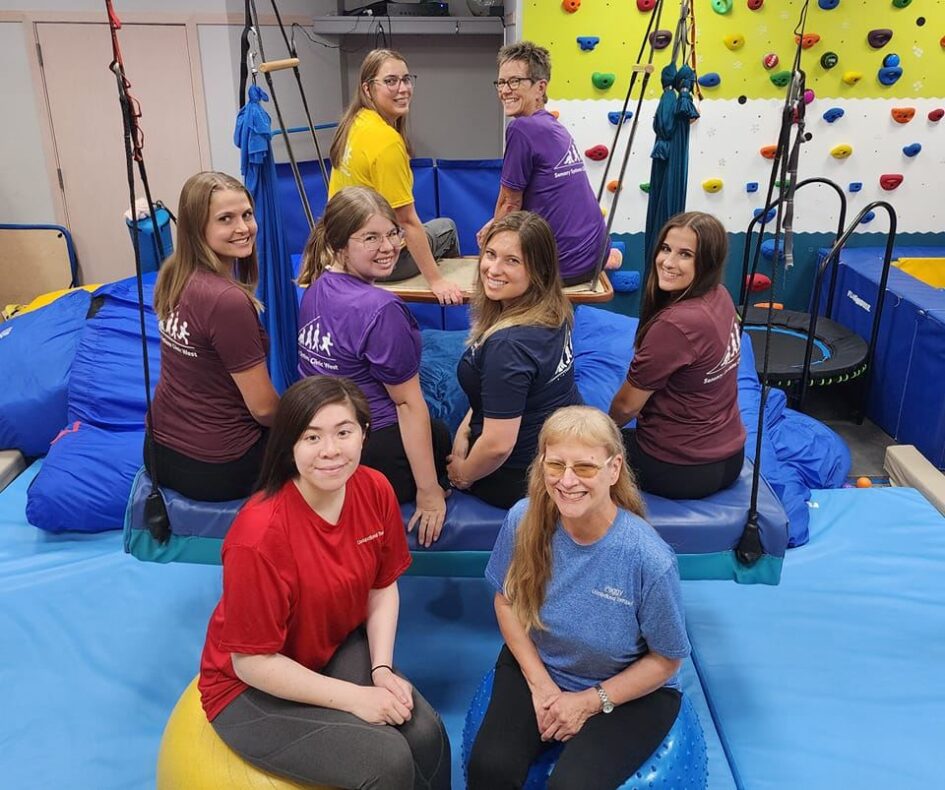 Sensory Systems Clinic West, PLC is located in Wayland, Michigan and provides occupational therapy for individuals of all ages. Our clinic is in network with most insurance providers and Medicaid.
We provide comprehensive evaluations and research based, client-centered therapy using highly motivating activities in a sensory gym utilizing suspended equipment. Treatment is provided for children and adults whose everyday activities may be affected by difficulties with the following:
Attention/Focus
Learning/Handwriting
Anxiety/Anger
Social/Emotional
Attachment/Trauma
Coordination
Balance
Strength/Endurance
Feeding/Eating
Visual-Perceptual Skills
Self-Concept
Self-Regulation
Over-reactions or decreased responses to sounds, smells, tastes, touch, sights and/or movement
Treatment diagnoses may include the following:
Sensory Processing Disorder
Coordination Disorder
Feeding Problems
Impulsiveness
Autism Spectrum Disorder
Down Syndrome
Cerebral Palsy
Learning Disabilities/Dyslexia/Dysgraphia
Anxiety Disorder
Attention Deficit Disorder/Attention Deficit Hyperactivity Disorder
Research-based techniques provided include the following:
Sensory Integration Interventions
Handwriting Without Tears
DIR-Floortime
Interactive Metronome
Therapeutic Listening
iLs = Integrated Listening Systems
Safe and Sound Protocol [Learn More]
We also offer CranioSacral Therapy.
Occupational therapy is a profession that helps people, across their lifespan, participate in the things they want and need to do through the therapeutic use of everyday functional activities. Occupational therapy uses a holistic approach to address cognitive, mental health, developmental, and physical disabilities and/or injuries.
When direct service is indicated, our experienced occupational therapists provide an individualized comprehensive program. Through collaboration with each client and their family/caregivers, developmentally appropriate and fun activities are selected that focus on sensory, motor, postural, cognitive, visual/perceptual, self-care and social-emotional development.