Testimonials
Our wonderful customers are the reason we're in business. Here are some of the great things they've said about us. We'll do everything we can to make sure you're a satisfied customer, too!
---
The other night, [my four year old son] just calmly, with proper holding and light pressure, started drawing very detailed people, without a meltdown. We were so impressed. Without the stress of not not being able to complete it, without the frustration of not being able to do it. I was almost in happy tears. …rather than hyper-focusing, getting frustrated, and snowballing, he's now able to recognize when he needs a little help. He was able to take that pause which completely resets the whole situation. … I have a child who can do things for himself or can ask for the help that he needs — without a sensory meltdown. [Read More]
---
My little girl just loved coming here for OT. Noticeable improvement in so many areas of her life. She will occasionally show off how much better she is with her balance, then say "Mr. Michael taught me that." Highly recommend!
---
Sensory Systems Clinic West is amazing. They are beyond great with the kids, and a true support system for the parents. I cannot imagine trusting my child with anyone else!
---
Peggy and the staff are very knowledgeable and caring to the patients. The facility is amazing and they're always looking at new technology to advance the patients experience. Would highly recommend them over other OT places Would highly recommend them over other OT places we have experienced.
---
My son LOVED going to OT every single time. It was never an issue getting him to go. They make it so fun and different every time that children love it and don't get bored. They make it so they don't even realize they are working! My other son begs me to sign him up too. 😀
---
Peggy and her staff are absolutely wonderful. Our son grew so much because of working with Peggy. I can't recommend Sensory Systems West enough!
---
Everyone at Sensory Systems Wayland is so wonderful!! My son loves going to both the boy's group and O.T. with Michael. Wonderful people and wonderful place!
---
Peggy, Molly and staff are AMAZING!!! They see the individual, not just the issues. They strive to empower the client and support the family for the best outcome.
My daughter has already grown so much and we are only in our second full week. The results are amazing.
The staff has empowered myself as a parental advocate for my child with information, a tangible plan, willingness to communicate with school, willingness to help siblings better interact.
This facility has been an answer to prayer, I would recommend them to anyone.
---
Yesterday, he would not eat dinner and went screaming to his room. Usually that is a huge fight. I just went to his room and said "Come eat dinner with me". "OK", he said, and came right out AND ate!!! All of these LITTLE things that are not a fight feel so good and eliminate so much stress on us, him and our girls. I cannot tell you what you have done for our family."
— Mother of 8-year old client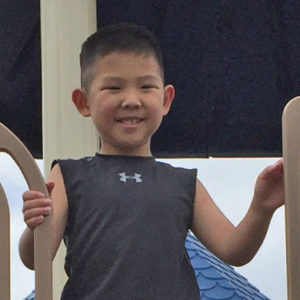 ---
The many services at Sensory Systems are all very helpful. The Cranial has been helpful for my daughter, helping her with anxiety and headaches. For my son, just working on all of his sensory issues has helped, and he looks forward to coming. The staff is always friendly and very helpful at coming up with fun ways to help. We're glad we found Sensory Systems, a place where O.T. is always fun!!
---
Since my son has been going to Sensory Systems Clinic West, his overall quality of life has improved. He can get dressed with no meltdowns on how his shirts fit/feel and he tolerates socks. We have learned ways to help him at home like brushing, swinging and eating. Dinner time used to be a nightmare of meltdowns where either myself or dad would have to sit in another room with him. Now he is able to sit at the table with the family and even tries new foods sometimes.
---
You guys saved our lives! Each of your therapists are amazing! Our child sleeps so much better! He deals with general life so much better! Auditory issues have decreased significantly. Ability to focus continues to improve. Overall gross motor and fine motor has greatly improved. We have gained many techniques to help our son! Thank you all!