Our Staff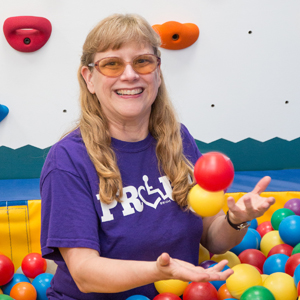 Peggy Ann McCourry, MS, OTRL
Owner of Sensory Systems Clinic West, PLC
Post-professional Masters from Boston University in 2008. BS received from WMU in 1982. She has worked in the OT field for over 30 years in a variety of settings including skilled care facilities, adult rehab, sensory integration based clinics, Dept of Defense schools and Early Intervention programs. Peggy is certified in many different therapy techniques and enjoys supervising OT students at many local colleges.
Peggy opened this clinic in 2011 with the vision to help the surrounding communities after moving to Michigan with her husband when he retired from West Point Army Academy. She has 2 adopted children and 2 granddaughters.
---
Cassidy Burkholder, MS, OTRL

Cassidy graduated in 2014 with a Masters in Occupational Therapy from Western Michigan University (WMU). She was born and raised in Grand Rapids, MI and recently moved to Wayland, where she resides with her husband. Cassidy has experience working in acute care rehabilitation, outpatient pediatric therapy and has a background in Applied Behavioral Anaylsis (ABA) specializing in Autism. Cassidy has always had a passion for working with children and strives to improve the lives of her clients and families. She is certified in the Astronaut Training Program and Bal-A-Vis-X (Rhythmic Balance/Auditory/Vision eXercises for Brain and Body Integration).She continues to pursue continuing education courses and is currently working towards certification as a Certified Autism Specialist (CAS).In her spare time, Cassidy enjoys practicing yoga, participating in community races, volunteering, engaging in arts and craft activities, watching Michigan Football and creating memories with her family and friends.
---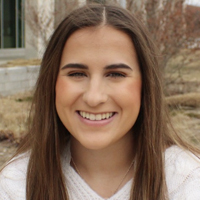 Abbie Butts, MS, OTRL
My name is Abbie Butts, I'm 23 years old and originally from Grand Rapids, MI. I'm thankful to be one of the Occupational Therapists here at SSCW! I'm a recent college graduate from Western Michigan University. I have experience in School-Based OT and Outpatient Pediatrics. I love working with children and young adults of various abilities in helping them become as independent as possible in meaningful activities. I love reading, hiking, and spending time with family.
---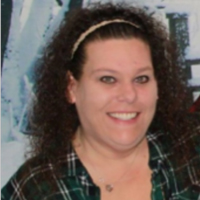 Stacie Clewell
Medical Billing Specialist
Stacie graduated in 2018 with an Associates degree in Accounting from Baker College. She graduated in 2020 with a Medical Billing Administrative Specialist Associate of Applied Science degree from Ross College. She previously graduated in 1996 from Ross Medical Education with a Medical Assistant certificate. She has previous experience working in hospital and physician office settings.
She was born and raised in Dorr, MI until age 10 then moving to Shelbyville, MI were she still resides with her husband and 3 boys, Zeus the labradoodle, Sunny the parakeet, and Bentley the pig. Stacie enjoys spending her time with her family first and foremost. She also enjoys crafting, creating things on her embroidery machine, and cricut machine. She loves being outdoors, and watching her kids play sports for Wayland Wildcats.
---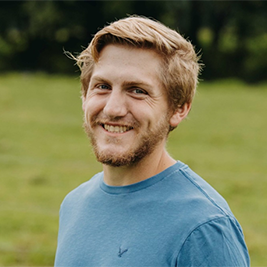 Tyler Dykstra

My name is Tyler Dykstra. I graduated as a COTA in 2021. One of my fieldwork placements took place in a school environment and that was when I realized that I wanted to continue to work with children. I also had the opportunity to work at Senior Care Partners PACE, where I assisted the geriatric population in helping them learn how to continue to live independently as their health decreased. I was recently a manager of a sports camp for school aged children with disabilities, and helped them learn about different sports while focusing on teamwork and enhancing their social-emotional skills. I enjoy being outside, spending time with family and friends, and disc golfing. In the winter months, I enjoy being on the slopes and I am a PSIA/AASI certified ski and snowboard instructor. I have a strong work ethic and enjoy seeing other people succeed.
---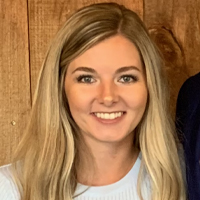 Ashleigh Fields, OTRL

Ashleigh graduated with her Occupational Therapy degree from Western Michigan University in 2020.  She has experience with outpatient pediatrics, acute rehab, SNF, and telehealth in the schools. She recently completed her travel therapy journey and was an OT in Texas and Arizona. Her and her husband bought a 5th wheel and lived in that for the last year. They just moved back to Michigan and bought their first house. She has a very fun and energetic border collie named Mable. In her free time she likes to hang with friends and family, make crafts with her Cricut, lay by the pool or go out on the boat and hike and be outdoors.
---
Sarah McBride
Office Manager

Bio to come, please check back!
.
.
---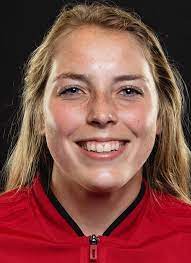 Danielle McCarty, MS, OTRL
Danielle graduated from Davenport University in 2018 with a Bachelor's in Medical Case Management. In 2020, she received a Master's of Science in Occupational Therapy from Davenport University. Danielle has had level II fieldwork experience at Kalamazoo Psychiatric Hospital and here at Sensory Systems Clinic West. Danielle grew up locally and continues to live in the area with her family. She enjoys camping, hiking, soccer, painting, and spending time with family and friends.
---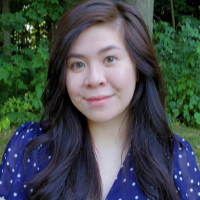 Sandra Patrick, OTD, OTRL

Hello, my name is Sandra, but I also go by Sandy. I live in Kentwood, MI with my husband and my two cats, Mako and Ira. I received my bachelors from Grand Valley State University and my doctorate from the University of Michigan-Flint. In my spare time, I enjoy baking sweets, watching documentaries, and creating art!
---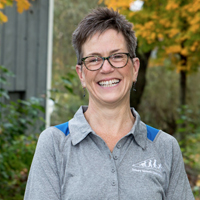 Jeanne Trompeter, MS, OTRL
With a BA in Special Education from Michigan State University and a MS in Occupational Therapy from Western Michigan University, Jeanne's professional and personal experiences include working with adults and children with intellectual and developmental impairments, adults and children in psychiatric care, non-profit advocacy, and the Peace Corps. She has worked with infants and families through Early On, as well as with adults in the acute care setting. Jeanne continues to pursue continuing education in her desire to meet the unique needs of each child she sees.
Jeanne, her husband and their 5 children have lived in Kalamazoo for the last 10 years after having lived on the East coast as well as overseas. Whenever possible, Jeanne tries to get outside for a run, walk or bike ride… or on a good day, all three!